20 Gen

From Monferrato with love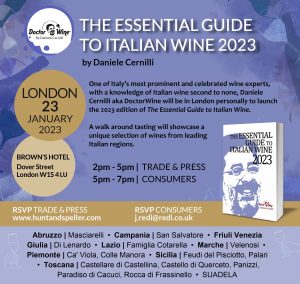 From Monferrato to London…with love and wines!
We are waiting for you at Brown's Hotel, London, on January 23th, for the presentation of The Essential Guide to Italian Wine 2023 by Daniele Cernilli.
Come to taste a wide range of wines from all over Italy and, of course, enjoy a glimpse of Monferrato offered by Colle Manora!