26 Sep

Wine tourism among Monferrato hills.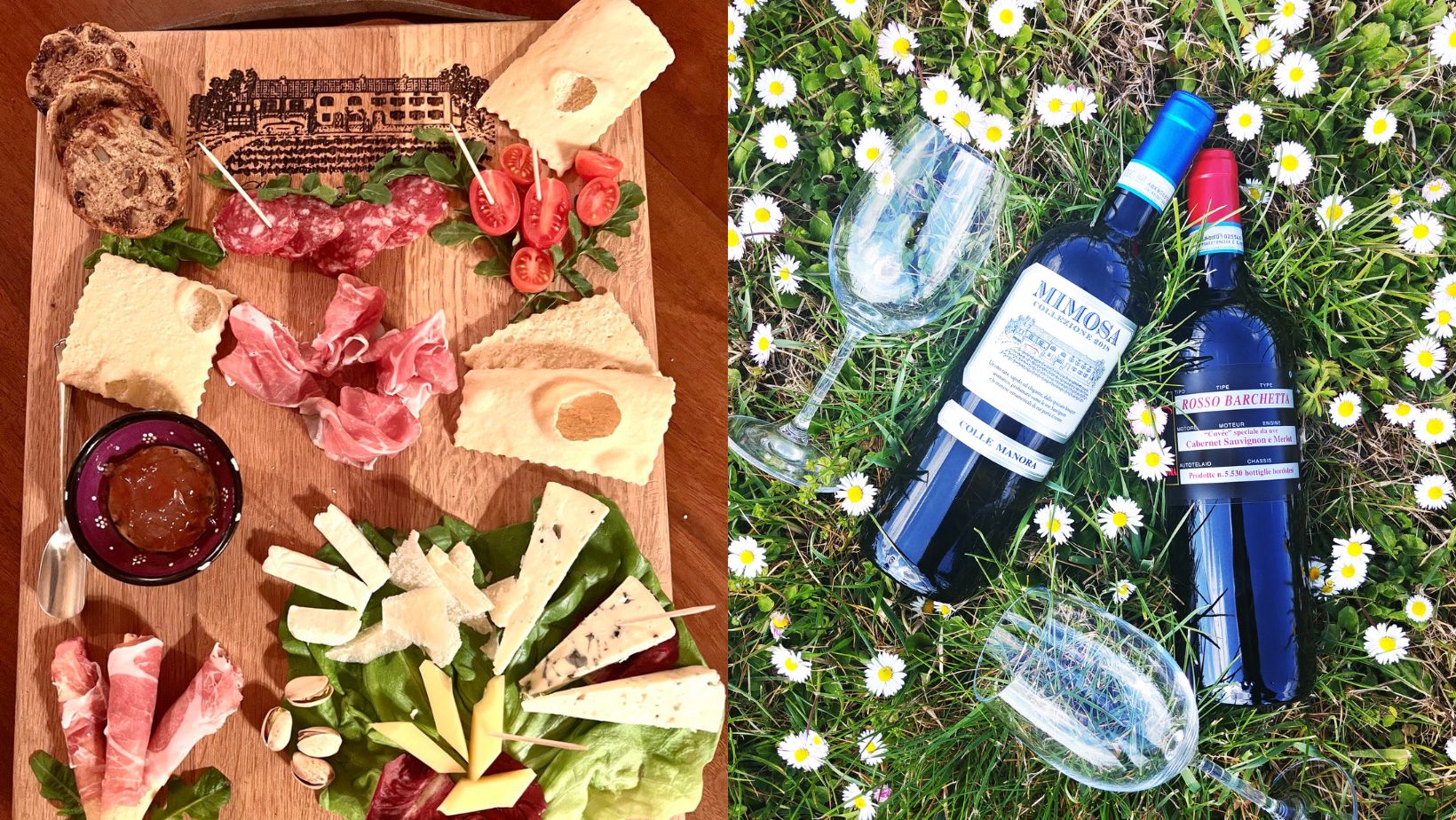 With the arrival of the beautiful season, the doors of Colle Manora open to wine tourists! Treat yourself to a moment of escape in Monferrato, among flowered fields that release sweet scents, colors, and sounds of awakening nature.
Monferrato is a land rich in traditions and flavors, where wine culture has deep roots: here, at Colle Manora, we want to share with you the love for viticulture and wine tourism.
Our winery, located on gentle hills between the historic villages of Quargnento and Fubine, offers you the opportunity to discover the secrets of wine production, through a unique and engaging experience. You can admire our vineyards, which extend over more than 20 hectares of land, in a natural amphitheater set among acacia, oak, and wild cherry woods.
In addition to discovering our vineyards, you can taste our premium wines, served with delicious typical Monferrato products. Let yourself be led on a journey through the passions of the Schön family, in a magical place which is the perfect blend of wine, fashion, and cars.
Don't miss the opportunity to discover wine tourism at Colle Manora in the heart of Monferrato. Come to visit us and let yourself be conquered by our wines and the beauty of our vineyards.
Book directly on our website ->BOOK NOW<-
Or contact us to learn more:
📞: +39 0131 219252