13 Mar

Prowein 2023, save the date!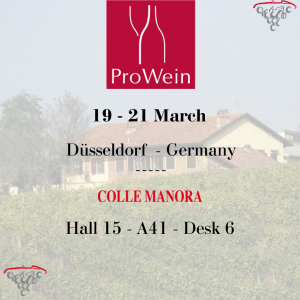 It is time for international fairs, starting from one of the most important:
Of course, we can't miss!
Düsseldorf 19/03 ~ 21/03 2023
We are in 📌 𝗛𝗔𝗟𝗟 𝟭𝟱 – A41 – Desk 6
With our fellows of Piemonte land of Wine.
Visit us to try all new Colle Manora vintages, and our fresh Golden Medalist in Mundus Vini Competition, MANORA 2020!